Hanying Tso interpreta Lady Macbeth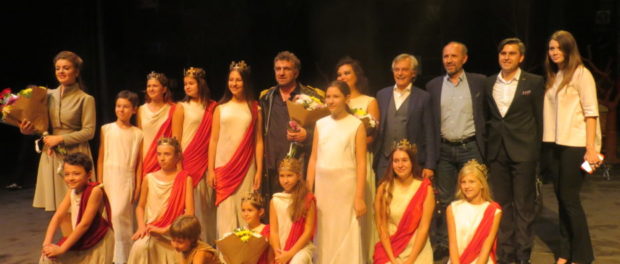 Hanying Tso performed remarkably Lady Macbeth.
The audience enjoyed her vocal talent, excellent Italian school, precise and excellent singing. The singer felt herself on the stage confidently, singing as she breathed, easily, freely, wonderfully!
Lady Macbeth interpretata notevolmente dalla soprana Hanying Tso.
Il pubblico ha gradito il suo talento vocale, di ottima scuola italiana, dimostrandosi accurata e superba nel canto.
La cantante ha dimostrato una grande sicurezza di sé sul palco, cantando come se respirasse, in maniera disinvolta, liberamente e meravigliosamente!
Ambizioso spirto (現場 live ) Iaia Tso Macbeth G.Verdi Lady Macbeth
Hanying Tso Lady Macbeth "Una macchia …"